Solo Leveling, the record-breaking manhwa, will finally be adapted into an anime in 2023. The adaptation was announced during Crunchyroll's Anime Expo 2022 Industry Panel in July 2022. 
Updated readability (13-Jan-2023)
Added Solo Leveling game info (22-Nov-2022)
Included release date section (16-Nov-2022)
Initial publish date (05-Sep-2022)
Along with the announcement, an official teaser key visual and an English-subbed teaser promotional video were also revealed, with A-1 Pictures (Sword Art Online, Kaguya-sama: Love is War) serving as the production company.
Anime bloggers predict Solo Leveling will be released by March 2023, with a possible Sunday slot in early 2023. Fans of the manhwa have been eagerly awaiting the adaptation, with some even starting a Change.org petition to have Netflix produce the anime.
This article will be updated as soon as A-1 Pictures releases official information about the release date. With its growing popularity, there's no stopping Solo Leveling's momentum. Fans can expect to see Sung Jinwoo's epic level-up in the anime adaptation.
Solo Leveling Anime Trailer: Fans Rejoice as Jinwoo's Journey Unfolds
Fans of the upcoming Solo Leveling anime were given a sneak peek of the show's vibes with the release of a stunning teaser PV during Crunchyroll's Anime Expo 2022 Industry Panel. The official Solo Leveling Twitter account and various anime sources on social media shared the teaser.
The teaser PV showcased Jinwoo's transformation from weak to strong, which was cleverly depicted in the key visual. Many fans observed this transition and praised the teaser's creative representation of the character's journey.
Unfortunately, the PV was unavailable on Crunchyroll's Youtube channel for unspecified reasons. Fans eagerly await more updates and information about the anime's release and hope to see the teaser again.
Where to Watch Solo Leveling Anime: The Wait is Almost Over
According to sources, the highly anticipated anime adaptation of Solo Leveling will premiere on Crunchyroll. However, a definite time slot or frame has yet to be confirmed. More details will be added to this article as they become available.
Despite A-1 Pictures taking the helm for Solo Leveling, some fans are still anxious about how the anime will turn out. It is understandable, as many fans were dissatisfied with the pacing and story of other manhwa adaptations, such as Noblesse, God of High School, and Tower of God, which Crunchyroll co-produced.
Solo Leveling has been topping Crunchyroll's poll of the top 10 mangas that fans want to see animated for two years, so the anticipation and excitement are high among fans. However, they are placing their hopes on the production staff to deliver a satisfying adaptation.
The production staff of Solo Leveling is an ensemble of anime veterans, so it is best to avoid sleeping on this adaptation. Fans should stay tuned for more updates and information about the release of Solo Leveling anime.
The Solo Leveling Anime Production Team: A Look at the Talent Behind the Show
The recently released trailer for the upcoming Solo Leveling anime may have yet to reveal much about the plot. Still, it did shine a spotlight on the talented individuals behind its production. A-1 Pictures, the studio behind the adaptation, has consistently produced high-quality titles in recent years and is quickly rising.
The studio is known for popular titles such as Sword Art Online, Black Butler, Fairy Tail, The Seven Deadly Sins, and the critically acclaimed Your Lie in April.
For Solo Leveling, A-1 Pictures has brought out the big guns by hiring key staff members responsible for Sword Art Online and the famous Attack on Titan. The people behind the previous generation's beloved gaming anime should also welcome the coming of the gaming manhwa's overlord.
Director Shunsuke Nakashige is known for directing some of the best episodes of Sword Art Online and Attack on Titan. At the same time, composer Hiroyuki Sawano is responsible for Attack on Titan's iconic music. The collaboration between these two, with A-1 Pictures behind them, has already sparked excitement among fans.
With the addition of head writer Noboru Kimura and character designer Tomoko Sudo, fans can rest assured that Jinwoo and his shadow army are in good hands. The Solo Leveling anime is shaping up to be a must-watch for fans of the genre.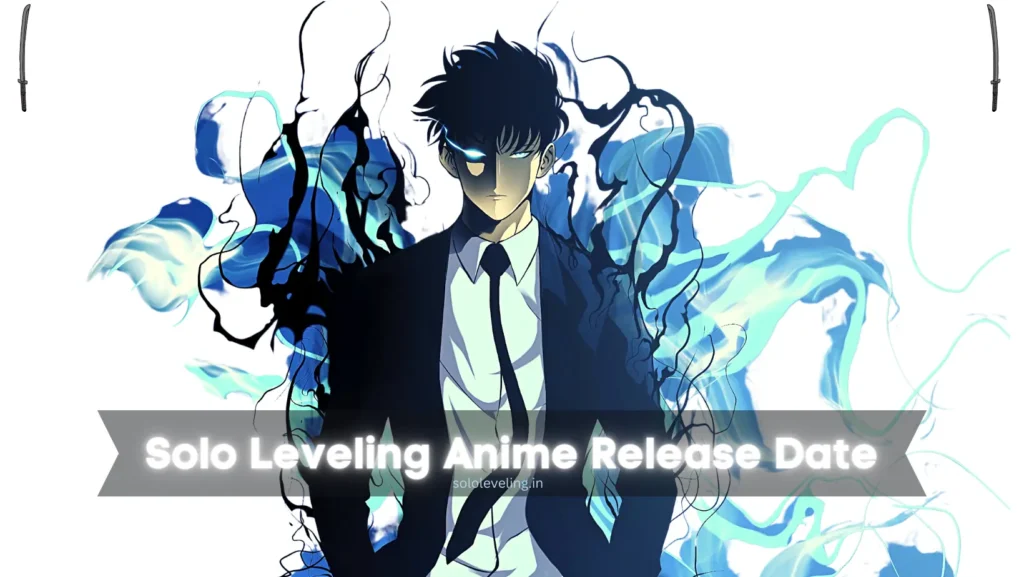 The Story of Solo Leveling: A Journey of Power and Growth
Solo Leveling has all the ingredients of a great story: an underdog protagonist who rises from being the weakest hunter to becoming the world's most potent, a detailed and intricate storyline with engaging lore, and a modern take on a popular fantasy subgenre.
The story's protagonist is Sung Jinwoo, a rank-E hunter deemed "humanity's weakest." In a world where hunters are humanity's only hope against the invasion of monsters coming through mysterious gates, Jinwoo's fate seems bleak. However, as luck would have it, Jinwoo is presented with a rare opportunity: a double dungeon with deadly rewards. The weak Rank-E hunter miraculously survives despite being left for dead.
Jinwoo discovers that he has become the mysterious System's Player, giving him newfound abilities and powers. With this newfound strength, Jinwoo embarks on a journey to uncover the secrets behind the dungeons and their mysterious origins.
The story of Solo Leveling is an epic tale of overcoming adversity and achieving greatness as Jinwoo fights to take his place among humanity's heroes and become the world's strongest hunter. With its engaging storyline and complex lore, Solo Leveling will captivate audiences and keep them hooked to the edge of their seats.
Stay Up-to-Date on the Latest Solo Leveling News
The announcement of the Solo Leveling anime adaptation was met with excitement from fans, the author of the manhwa, Chugong, and the manhwa artist, DUBU of REDUCE Studio. Chung expressed excitement and thrill at the news and said he couldn't believe it was real, while DUBU thanked fans for their love and support of Solo Leveling.
Sadly, DUBU, whose real name is Jang Sung-Rak, passed away just weeks after the announcement due to a cerebral hemorrhage at only 37 years old. The Solo Leveling manhwa will always be his legacy, even though he won't see A-1's rendition of it.
In addition to the anime adaptation, fans of Solo Leveling will also be able to immerse themselves in the manhwa world through a new mobile game, Solo Leveling: Arise, developed by famous South Korean mobile games developer Netmarble. 
The game was revealed to be called Solo Leveling: Arise when it was first unveiled earlier this year, and its official website hosted a pre-registration event for South Korean users that has since finished.
Solo Leveling: Arise is a highly anticipated mobile game developed by South Korean mobile games developer, Netmarble. The game was unveiled during G-STAR 2022, which was held on November 17, 2022. It was one of the four new games that Netmarble announced during the event.
The same day, Netmarble released the game's new trailer featuring Sung Jinwoo's fight against fan-favorite Blood-Red Commanders, Iris. The video also hinted at a release date of 2023. The game's Twitter account posted several videos showing the days that followed.